The marriage of
DESIGN & BUILD
Whole living begins with great design and build. Sean and Laura Sullivan realized this concept years ago, but they always felt a part was missing. They were building green, energy-efficient, but they were trapping their customers in homes with various chemicals from new home furnishings, cleaners, etc. That's when the light bulb moment happened. They started sourcing sustainable, healthy home furnishings to help their clients live green. Today, they're bringing their "whole living" philosophy to the public with Atelier Maison & Co.
SEAN SULLIVAN
Sean is a custom home builder with more than 24 years of experience in the industry who successfully owns and operates Living Stone Design + Build. As one of the leading custom home design + build firms in the area, all of Living Stone's builds are green by design with every element mindfully selected for the client's long-term health and happiness.
LAURA SULLIVAN
Laura is an interior designer with over 13 years of experience. She successfully owns and operates ID.ology Interiors & Design, providing a holistic approach to interior design and furnishings. ID.ology partners with homeowners to create beautiful and intentional living spaces. She also works alongside those who are preparing for their future home and help guide the project every step of the way.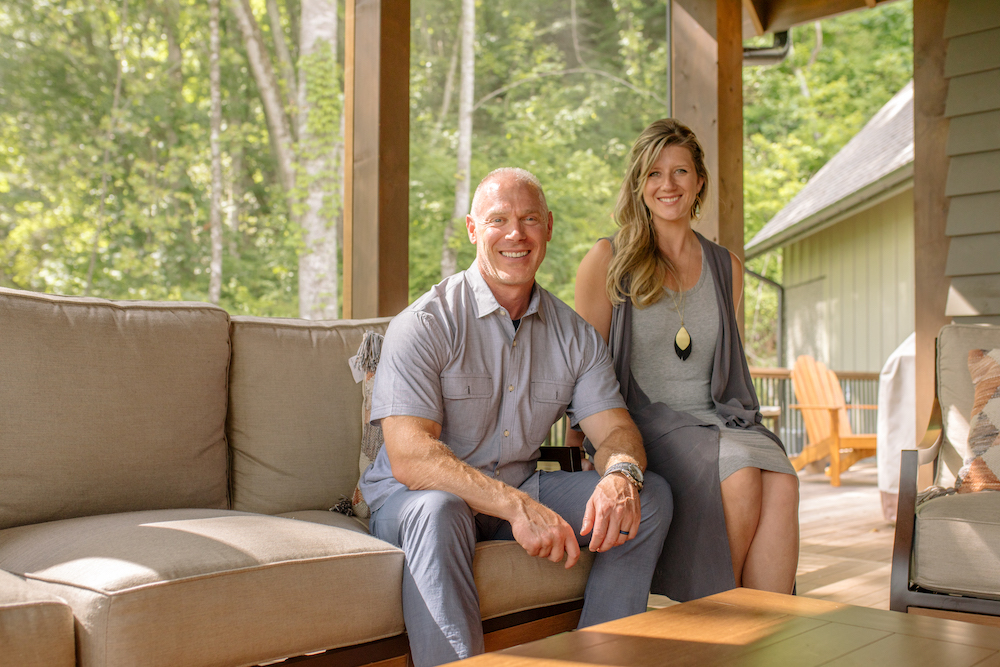 It's About
INDOOR AIR QUALITY
Over the last two decades, homebuyers have become increasingly concerned with the indoor air quality of their homes. Today, issues like mold, radon, carbon monoxide, and toxic chemicals are receiving more attention than ever. Studies have shown poor indoor air quality has been linked to a host of health problems. 
New homes are much tighter than homes built before the first energy-efficient legislation in 1978. However, even if your home is built and certified Energy Star, there is no documentation for the air quality. Homes built to earn the Indoor airPLUS label include features to reduce contaminants that can lead to poor indoor air quality. Unfortunately, homeowners are not taught the dangers home furnishings can present when brought into the home after completion.
Paired with expertise in living a green and healthy life, Atelier Maison & Co. partners with like-minded companies to curate healthy and sustainable furnishings.